Evidence


Student at the lightbulb comparison station. Students tested the wattage consumed by 3 different types of bulbs.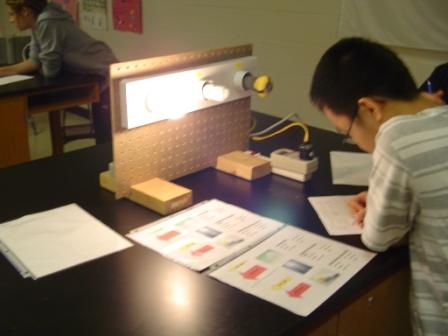 Students at the appliance station. Students tested a microwave, hotplate, and electric water kettle.



NYSERDA Worksheets

Old Version of Magnetism Notes


New Version of Magnetism Notes

Notice, the notes don't start until slide 13. Daily Thinkers, vocab, and other activities are also included.